Seasons Family Chiropractic Reviews & Case Studies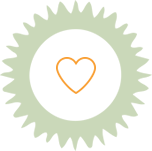 What Our Woodbury Patients Say
At Seasons Family Chiropractic we love when patients share with us their feedback and comments after chiropractic care. Please read our patient testimonials below to see what other people have achieved through their tailored treatment plans with us.
Share your stories too! Click here to send us your feedback so that we can help to spread the word about the benefits of natural Seasons Family Chiropractic care.
For more information or to schedule an appointment call or email us today.
Great Changes
I came to Seasons Family Chiropractic to help my son with digestive issues and headaches. We just really wanted to find something that would help him feel better. We have feel great changes since my son began care. He sleeps amazing overnight and I can definitely see a difference in his digestive issues. He's feeling a lot better!
-Melissa, mother of 2 from St Paul MN
Thanks to Chiropractic Care, I Had a Smooth, All-Natural Delivery!
At 32 weeks, I found out my son was transverse. My midwife recommended I try chiropractic care. Within 2 visits, I had an ultrasound confirmation that my son had turned head down! I continued chiropractic care throughout the remainder of my pregnancy and had a smooth, all-natural delivery!"
-Megan, mother of 2 from Woodbury MN
Dr. Heather Goes Over & Beyond To Help You
What I love about most about coming to Seasons Family Chiropractic is seeing how passionate Dr. Heather is about chiropractic. She goes over and beyond to help you. Not only am I learning about how our body functions, I am also learning about healthier choices to make (food, supplements, etc.)
-Jill, mother of 1 from Burnsville MN
My Family Loves Coming To See Her!
Dr. Heather is an amazing doctor! She is very personable and has awesome advice on living a healthy lifestyle! My family loves coming to see her!
-Dayna, mother of 2 from White Bear Lake MN
Amazing
Dr. Heather has been an amazing help for my son. My son has behavioral and sensory issues. We have seen therapists for both. Five weeks ago we started seeing Dr. Heather and I am proud to say that for the 1st time in 9 months my son went a full day without going into time out and he was much calmer when going to bed all weekend. This is a huge milestone for my son and our family. Dr. Heather has helped his body so that he can calm himself much faster. He is also communicating much better. I am excited to see the continued progress as he continues his adjustments. Not to mention my son enjoys his visits with Dr. Heather!
-Katie, mother of 2 from Woodbury MN
Highly Recommend Dr. Heather
Dr. Heather really takes the time to get to know each of her patients. This investment of time leads to great care provided, and a solid understanding of the care given. She is extremely passionate about chiropractic care and is absolutely an expert in the field (I've been to several others, and she takes the cake for "Best Chiro" by a landslide). Our experience with Seasons Family Chiropractic & Dr. Heather has been outstanding and it shows in the increase in health we've seen in our family. We are VERY thankful for her work and would highly recommend her to anyone and everyone!
-Jen, mother of 2 from Woodbury MN