About Us
Dedicated to Serving Our Community
Ever since we opened our doors in September of 2013, our mission has been to enhance the lives of families and individuals of all ages by creating a loving and caring atmosphere.
We provide quality chiropractic care to Woodbury and the surrounding communities, including Cottage Grove, Newport, St. Paul, Afton, and Stillwater.
Dr. Heather Steckling strives to guide all our patients toward optimal health through natural chiropractic care by providing comprehensive high-quality and individualized treatment.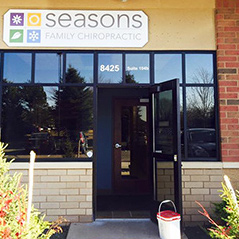 What Makes Seasons Family Chiropractic Different?
At Seasons Family Chiropractic, we are committed to getting you healthy by treating the cause of the problem, not just your symptoms. We offer gentle, caring and specific chiropractic care for all of your life's seasons!
Experience your family's best #season
Dr. Steckling will work with you to achieve your optimum health-whether it be pain relief, improving function, or preventing problems down the road.
We will provide you with fast, thorough, and effective results to get you back to living the life that you want!
Workshops for a Healthier Life
Dr. Heather is happy to share her knowledge about health with our patients and community. We hold talks on a variety of topics:
The Perfect Storm
From Bump to Birth to Baby
Give us a call to reserve your spot at our next workshop!
Appointments and How to Get Started
Seasons Family Chiropractic is open Monday-Friday from 9:30 am – 12 pm and 3 pm – 6 pm. We value our patients and your time is important to us. Whether you have a health concern or just want to live a healthier lifestyle, Seasons Family Chiropractic can help! To make an appointment, please call our office.