Woodbury Chiropractor Revitalizes Family Health
Experience Your Family's Best #Season at Seasons Family Chiropractic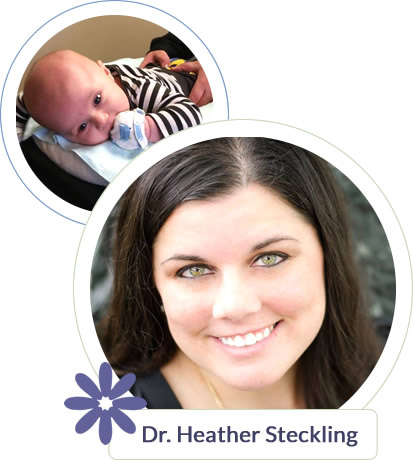 Seasons Family Chiropractic is dedicated to helping you and your family achieve what you want out of life! Combining skill and specialty expertise, Dr. Heather Steckling is committed to bringing you better health and a better way of life by allowing you and your children's bodies to work the way they were meant to!
Helping You and Your Family Achieve Your Goals
Since we opened our doors in 2013, our mission has been to revitalize the lives of families and individuals of all ages in a loving, caring atmosphere. We strive to guide you to optimal health through natural care by providing comprehensive, individualized treatment for all of your life's seasons.
Discover Modern, Natural Solutions
Our goal is to help you and your family live your best life. Top chiropractor Woodbury, Dr. Heather's main focus is on pediatrics and prenatal care, with an emphasis on helping your children benefit from gentle, precise chiropractic. Patients seeking treatment at our practice can be assured of receiving only the finest quality care through the use of modern state-of-the-art equipment and technology.
Gentle chiropractic care, specializing in family wellness
We'll work to find the cause of your concerns, getting to the bottom of your health issues. Dr. Heather has extensive and advanced additional training in pediatric conditions and has been featured on "Twin Cities Live" for her knowledge about children and family health. Contact your chiropractor in Woodbury today to start investing in your health! (651) 735-0079
Chiropractor Woodbury also serving Stillwater, Cottage Grove, White Bear Lake, and Hudson, WI